Texas Lost Mines
Texas is one of the top states for stories about lost mines and buried treasures. The intent of this site is to cover as many lost mine stories as possible that relate to Texas or to the surrounding area. This site is not for tall tales but is meant to promote the serious study of such stories.
The colonial Era Spaniards did prospect for silver and gold and did at least some silver mining, and maybe mined copper and lead as well. What they did or did not find tied into the expansion, or lack thereof, into Texas. The impact of that even today is profound. Even when searches for mines and treasure were unsuccessful in the Mexican or Anglo eras, the hunts themselves were historical events. Often events involving interesting characters. People like Jim Bowie. Treasure hunts are rich diggings for the folklorist as well, where some people played out the reality they wish existed, or stories developed that reflected the hopes and dreams of the commoner. It is no accident that the folklorist J. Frank Dobie wrote extensively on lost mine legends in classics like the 1930 classic Coronado's Children.
Authors contributing articles to this site are encouraged on their author's page to list how one can acquire their books as a service to interested readers. Some of these books are limited run printings for discerning readers (like you if you have made it this far!) and cannot be found on Amazon or at other online stores.
UPDATE Introducing the Texas Times, a quarterly journal dedicated to the history of Texas and the old west. A project of Bill Townsley, it will feature articles from the writers on this website. Just got the preview edition today and it looks great, and has two articles related to lost mines: Alexander Shepherd's Silver Empire in the Sierra Madre by Steve Wilson, and Joe Woods The Most Fascinating Person I Ever Met: Does Lake Cisco Cover Buried Spanish Treasure? Given the slate of writers that Bill Townsley has lined up this is not a magazine to be missed! The magazine is a quality printing with many full color photographs, maps, and drawings. I think Bill will publish a variety of articles, but one should expect a good amount of original articles on lost mine and buried tresure stories. $40 for a yearly subscription -- call 817-881-7008 to subscribe, or download the order form.



---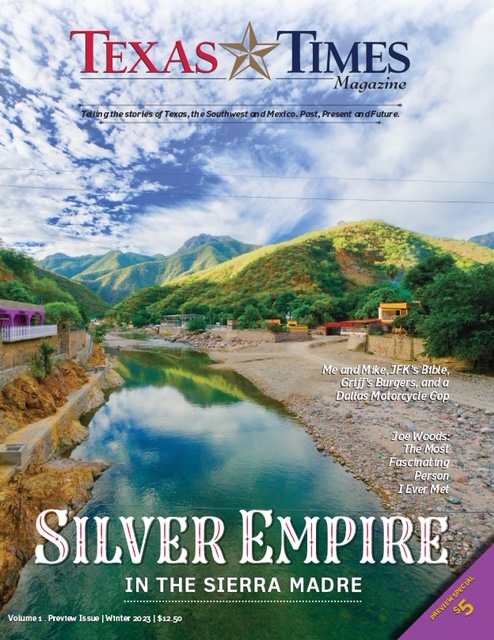 Pages Dedicated to Particular Lost Mines

Recent Articles and Updates


References / Sources:
Resources for researchers -- maps, historical documents, smelting, mining, etc.
Books -- how to find the books written by the authors contributing to this site.
To submit an article to this web site, and for all other correspondence, send a note to texas_treasure_llc@pm.me