Old Man Mullins - San Saba Treasure Hunter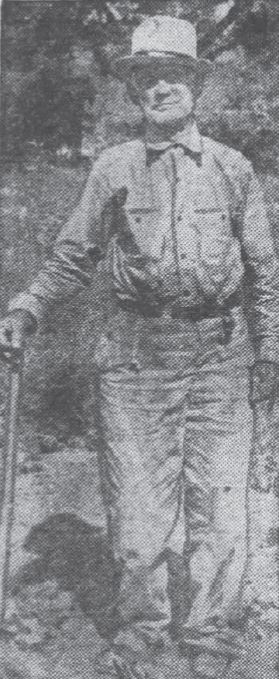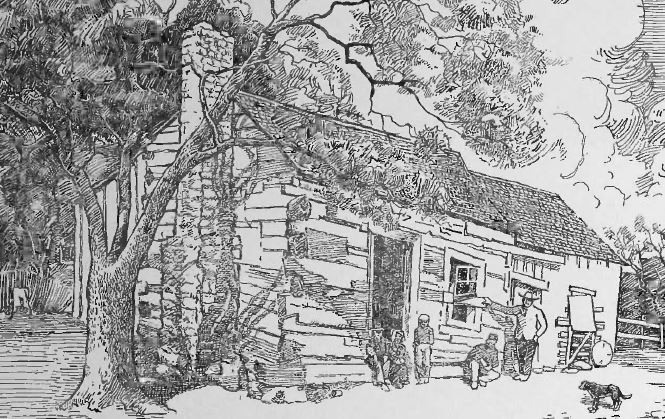 Frank Mullins appeared in Menard in 1913 with $15,000 to invest. With $6,000 the 43 year old bought what was thought to be the oldest house in town, a log cabin believed to have been built in the 1860's. The cabin was on a seven acre plot of land a block away from downtime. The land had been used for parking wagons brought to town by the area ranchers.
Instead of developing the land near the growing town, he developed a case of gold fever and dug holes in it. He never had a map, instead he would dig holes wherever his fancy led him. They were four feet deep and each day a new hole was made.
It once occurred to him that there might be something under the cabin, so he removed the floors and dug, then removed the cabin entirely. Thus was the oldest building in Menard lost.
After seventeen years of apparently fruitless searches he actually found something, a jar of coins. In pioneer days banks were few and far between and people often buried their life savings in glass jars somewhere out of sight, maybe under the second fence post to the right of the barn—something like that. If they died unexpectedly then the coins stayed there. The jar of coins was worth $2,000. It was enough to keep him going for the next fifteen years.
Old Man Mullins passed away in 1945, his $15,000 investment yielded one very dug up plot of land and $2,000. Compared to other treasure hunters in the area he did well.
David C Lewis wrote this article. His author page and a link to purchase his book on the San Saba Treasure is here