The Ben Sublett Treasure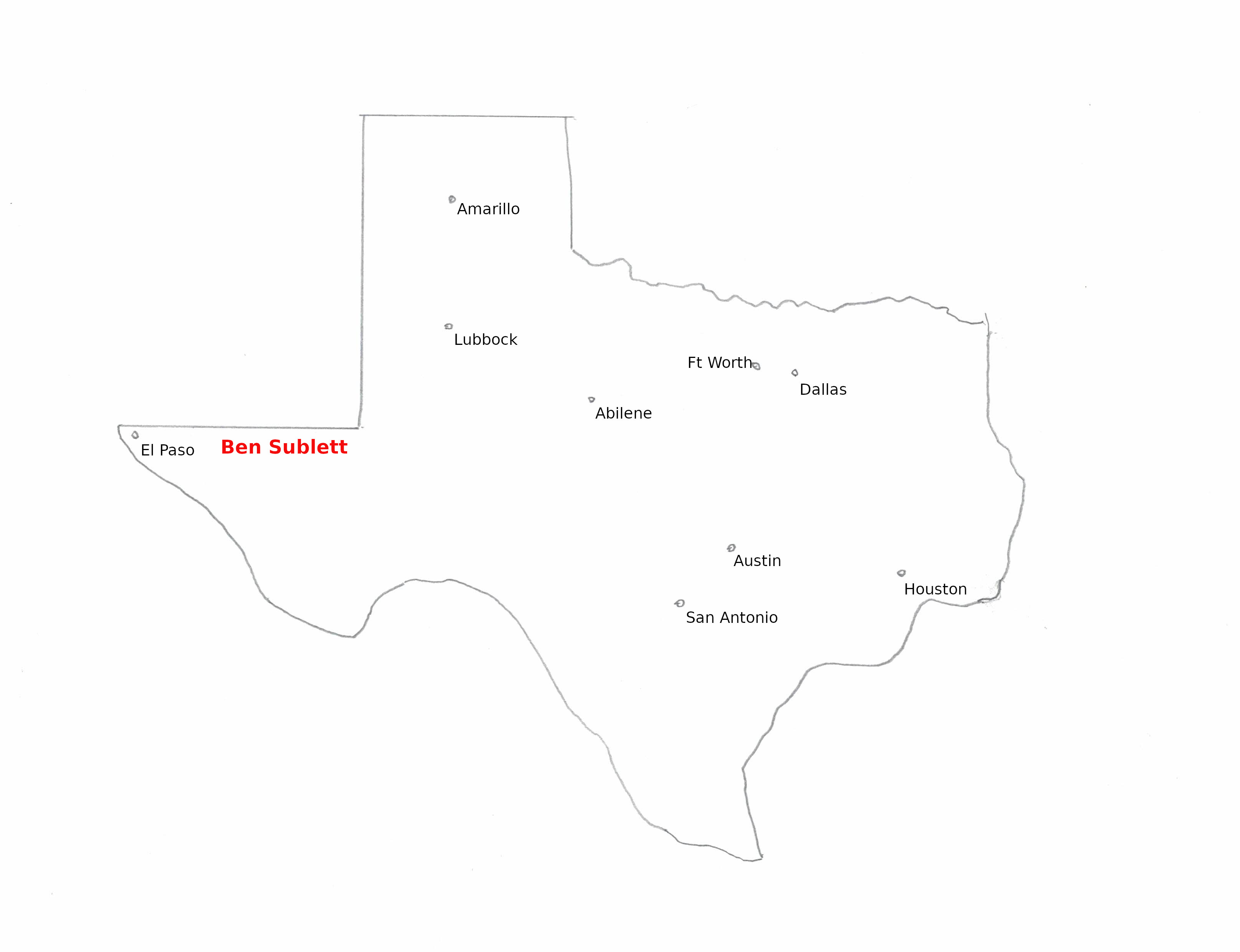 The Ben Sublett treasure has to do with, well, Ben Sublett. A fellow in West Texas who, in the 1880's discovered a source of gold nuggets in the Guadalupe Mountains. Those mountains, seen to the right, are Northeast of El Paso and are the dramatic termination of the Rocky Mountain Range. Even today it is a wild area of mountains and canyons. The mountain range includes Guadalupe Peak, the tallest mountain in Texas, and the dramatic El Capitan that is seen when driving from El Paso, TX to Carlsbad, NM.
Ben would leave town with a wagon, elude anyone trying to follow him, and head to the mountain range. He would return later with a bag of nuggets, spend the money, then repeat the process. He never told anyone where the gold was. There are many leads and stories, and people have searched for the source of gold even up to the present time.
Most stories involve a place where he could approach using his wagon, then a rope ladder was lowered into a canyon or crevase of sorts, and he would rake through some gravel and pick out gold nuggets. Either a bit into the Mountains or at least in sight of them.
Ben was a real person -- his tombstone in in the Odessa graveyard. There is no doubt that Ben really was coming to town with bags of nuggets. Was it a mine? A cache of forgotten Native American gold? Maybe a bag of gold nuggets hidden after being stolen from a stagecoach hold up, and maybe the robbers could never get back to it? Who knows? But something was there. The Guadalupes are a limestone region, generally not mineral bearing, but there are some old mines--or at least prospects, in the area and quartz can be readily found.
And one thing is for sure: people are still looking for it today.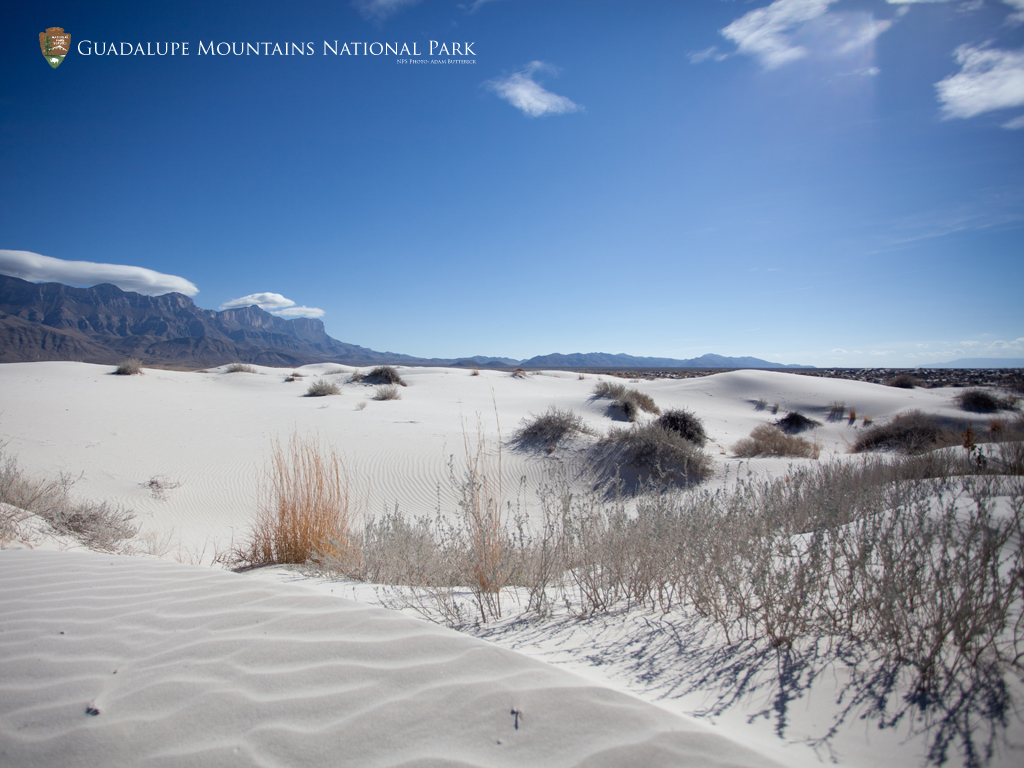 Resources for the story
Stuff you can do
Unlike many of the legends, this one is mostly or maybe entirely on public land. Places to visit:
If taking a trip to that part of the state, some other things to do:
Photo is from the National Park Service