Grandpa's Rock Pen Treasure Story of McMullen County, Texas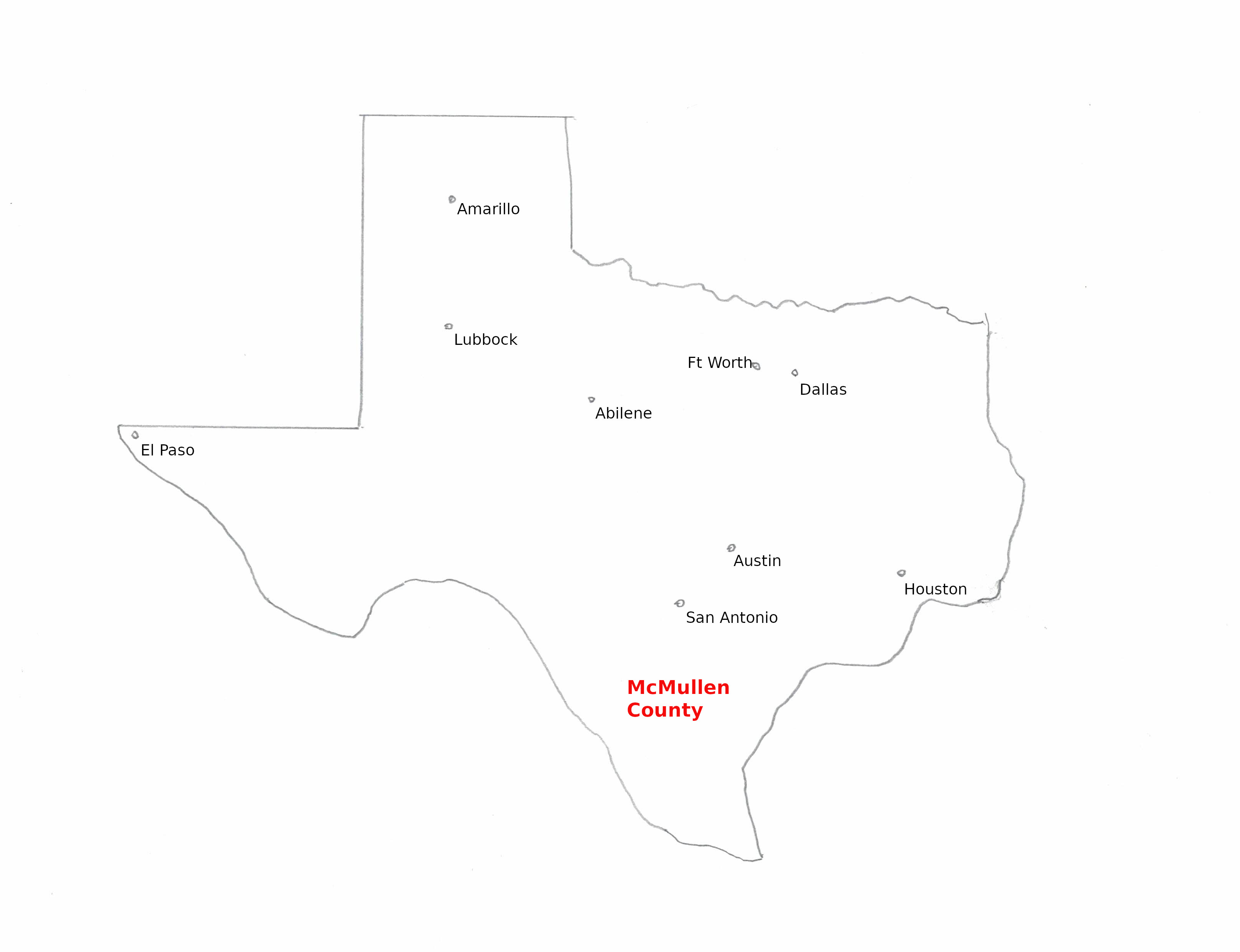 Ray Carter wrote this article. His author page and a link to purchase his book on this subject and others click here
Around the mid 1800's a group of men, Texas bandits, made a daring run into Old Mexico and raided a camp and silver mine in a remote mountain area. They evidently made good of their mission and returned to Texas with some 30 odd mules loaded down with precious cargo. After crossing the Rio Grande they followed an old trail that would lead toward San Antonio. They were making their way across the rugged south Texas caliche country, when they realized that Indians were fast approaching.
Having very little time to respond and no way of making a run for it with mules loaded down with heavy treasure, they had to make a fight of it. They hastily built two rock fortresses at head of a arroyo, burying the treasure in one of them and then made their stand. Being heavily out numbered the bandits were all killed, save one as the "rock pens" legend has it.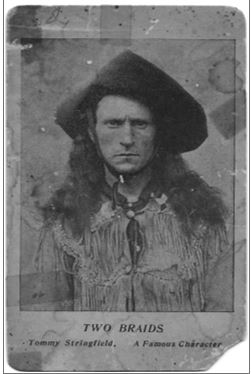 The most popular location of this treasure is in McMullen County. Just south of Tilden, Texas, below where highway 16 crosses the Nueces River. It is here that a lot of people have searched for the treasure. The old Henry Shiner Ranch, which encompassed over 45,000 acres at one time, has been hunted extensively. Some say it is in the old Guidan pasture, which encompassed somewhere around 30,000 acres at one time. No one has ever reported finding the loot. Some believe it is haunted, taboo.
It was in the winter of 1915, that my grandfather, Vernon Robert "Pete" Coffman, at the age of 14 got his first job away from home working for James M. Martin on the "Pony Jim" Martin ranch at $15.00 a month. The "Pony Jim" Martin Ranch was south of Tilden, Texas and the Nueces River, on the west side of Highway 16. In 1916, grandpa worked the spring and summer for Mr. Martin. This was in the middle of a three year drought, 1915-1917.
Grandpa said, "I didn't work too hard, they had me riding the bogs…the river was dry and we had dug two or three wells in the river about 12 to 15 feet deep and believe me or not, the water was running down there in the sand." During this time while working on the Martin Ranch he was shown a grave headstone surrounded by a small iron fence. This headstone was placed on the site of the Stringfield massacre by a man who claimed to be their son, Tommy Stringfield in 1909.
Tommy Stringfield, or "Two Braids" as he called himself, was later proved to be an imposter. "Two Braids" ran a "little horse show" and my grandfather first met him in Bigfoot, Texas in 1908, while he was putting on a show. "Two Braids" to help his claim, went around trying to raise money to put up a headstone and fence on the massacre site. He claimed to be the kidnapped son of Thomas and Sarah Stringfield, brother to the only true survivor, Ida A. Stringfield. Ida would later marry William Hatfield and live in Medina, Texas, where they ran a general store.
While working on the Martin Ranch during the drought of 1916, grandpa said that "All the (prickly) pear died and half of the mesquites (trees) died." He also remarked that "The deer and coyotes come in on that Nueces River by the tens of thousands." It was during this time that grandpa said that he came upon what he later thought might be the "rock pens." He was out on one of his normal rides. With the severe drought and the pear and mesquites dying, it opened up the country and revealed what would have normally been hidden. As he rode up an arroyo he discovered an area with rocks built in two circles about a half foot high. Thinking this odd is the only reason he remembered it. Later, his grandfather, John Whitley, who loved to tell treasure stories, told him about the "rock pens." In 1928, Grandpa Pete worked on the Henry Shiner Ranch, but never mentioned the "rock pens" being on that ranch, but did mention them on the "Pony Jim" Martin Ranch.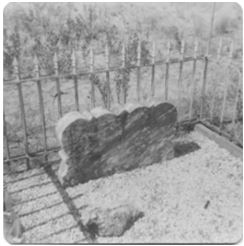 I visited the old Martin Ranch in October of 1977 and was shown the massacre site where "Two Braids" placed the headstone. Everything, the Nueces River, tall hill and massacre site fit grandpa's story.
Article and Photographs Copyright by Ray Carter
Ray Carter wrote this article. His author page and a link to purchase his book on this subject and others click here