About the Author - Ray Carter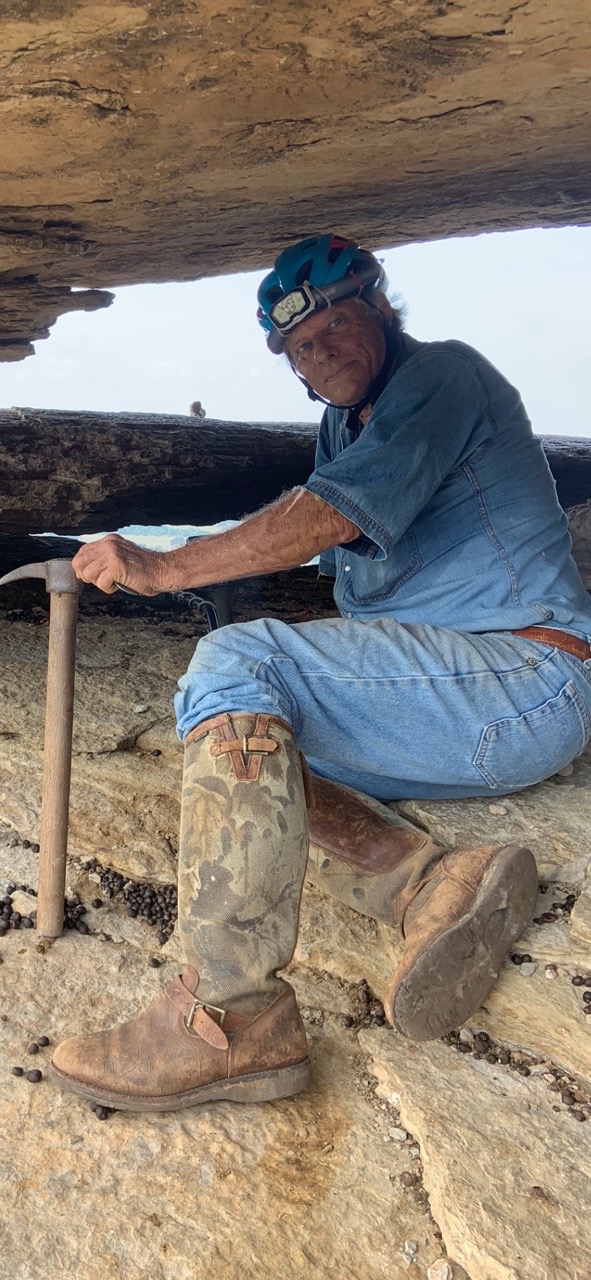 Ray is a native of Texas and attended University of Corpus Christi and Victoria College. Retired 20 years ago after owning a successful real estate company.
He has a life-long interest in history, especially the history of Texas.
Publications
1975—"The Family History of Jacob Dentler."
1976—"Trinity Lutheran Church-One Hundred and Twenty-Fifth Anniversary."
1978—"John Whitley (and His Heritage) of McMullen County, Texas"—copyright 1979.
1979—""Keller-Grunder-Dentler"—copyright 1979.
1970/80s—Oral and taped interviews: Pete Coffman, Zack Kauffman, Ola Malone, Nell Brandhorst, Richard Cleo Winters, Eva Winters Hyden, Reba Caron, Robert Coffman and others.
1980—"McMullen County History"—short histories on the Whitley and Coffman families for the publication.
1983—"The History & Heritage of Goliad County"—contributed the "The Whitley's of Goliad County."
2017—Contractual and independent writer for the "Bandera County Courier"—true short historical articles.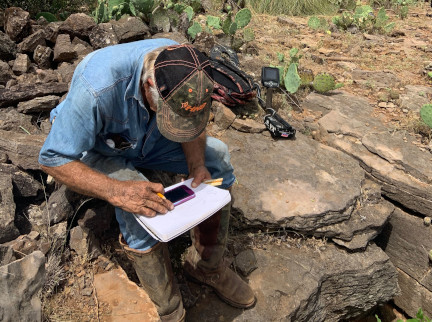 Memberships
The National Historical Society (1977)
Past member of DeWitt and Victoria County Historical Commissions—named outstanding committeeman in Texas in 1978 by the Texas Historical Commission.
Member of the Sons of the Republic of Texas (1979)—Thomas O'Connor Chapter # 16 in Victoria.
Past member of the Sons of Confederate Veterans—Major George W. Littlefield Camp # 59.
Past member of the Former Texas Rangers in San Antonio (1978).
The National Society of the Sons of the American Revolution (1980).
The Texas Society-Sons of the American Revolution (1980)
Charter member of the McMullen County Museum in Tilden, Texas.
Past member of The Texas Historical Foundation.
Life member of the DeWitt County Museum in Cuero, Texas.
Past member of other historical societies in and out of the state of Texas in the 1970/80s.
Current Vice President of the National Western Cattle Trail Association.
Current President of the South Texas Western Cattle Association.
Current member of the Old Trail Drivers Association in San Antonio, Texas.
Current member of the Bandera County Historical Commission—past Chairman of Archives Committee; today serve as Chairman of the Historical Marker Committee and as Co-Chairman of the BCHC.
1978—awarded Best Committee Member in Texas by the Texas Historical Commission.
1979—Distinguished Service Award for historical preservation awarded by the Texas Historical Commission and the Texas Historical Foundation.
1981—Best County Texas Heritage Project Chairman by the Texas Historical Foundation and the Texas Historical Commission.
Book:
Texas Gold Rushes--450 Years of Prospecting and Mining for Gold and Silver in the Texas Hill Country
Fresh off the presses. Hardback, 417 pages, with too many full color photograph to count. Extensively footnoted and with index. Printed by H.V. Chapman & Sons, Abilene, TX.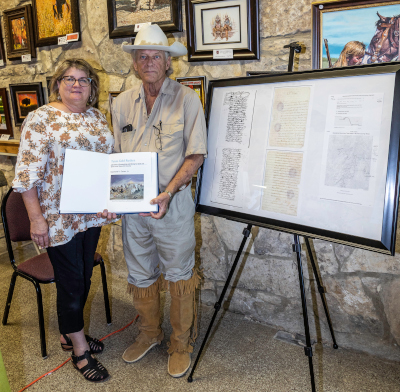 Contents
Spanish Conquest of Texas, Gold and Silver!
The French Connection
Geology of the Texas Hill Country
Spanish and French Artifacts found in the Texas Hill Country Region
Spanish Adits-Tunnels-Mines -- 1577 - 1821
Los Almagres-the Santa Anna Mina
Nuestra Senora de la Luz Mina
Silver Mine Pass--James Bowie's Mine
Land Speculators
Alexander Hoffmann's Lead Mine of Seco Creek
Kincaid's Quicksilver Mine
John M. Whitley's Hunt for "Apache Silver"
Old Mines, Prospecting Leases and Mining Claims
Numerous Appendicies
To get a copy of this limited run printing, contact the author at rvcintexas@yahoo.com
Page Content Copyright Ray Carter